I made a wrist-worn motion-activated stungun
Stunly
After my sister had a scary encounter in the park, I set out to make a stungun that could be operated hands-free, so there was no excuse to leave it at home.
An onboard accelerometer detects an intentional double-shake of the device to set it off. I designed the circuit and PCB, drew the enclosure in CAD, and wrote the firmware.
The final product worked, but my wife was too scared to have such high-voltage so near her wrist. And that's the tale of how I learned the hard lesson of not talking to my users first.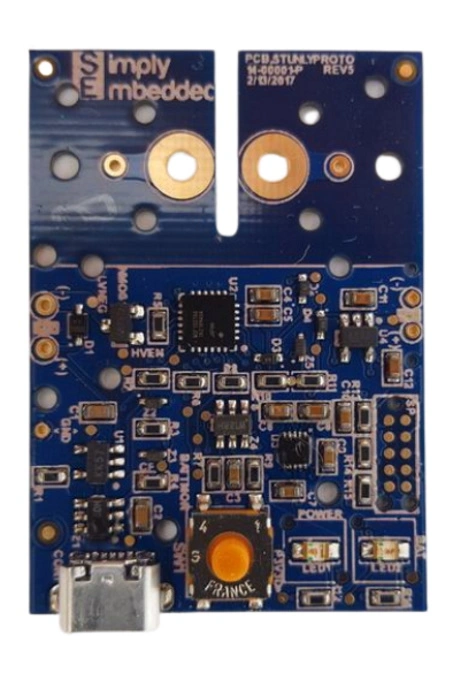 Teeny tiny parts
The biggest challenge of this project was making the damn thing small enough
Baking an early prototype
I didn't have a reflow oven, so I made one with a toaster oven and a kit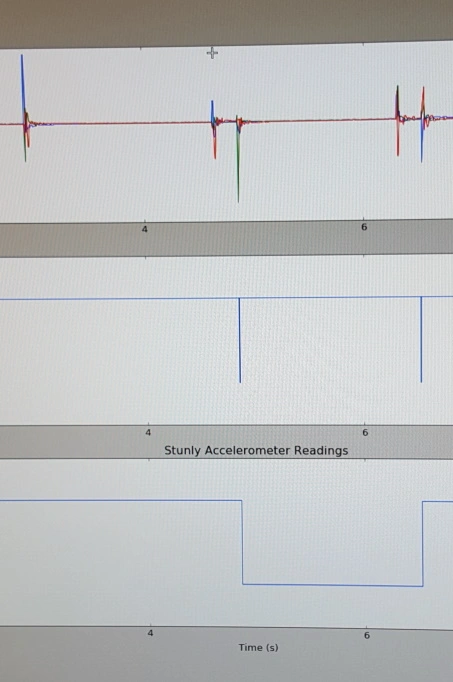 Measuring and plotting accelerometer response
Plotting the accelerometer readings in Python to dial in the best settings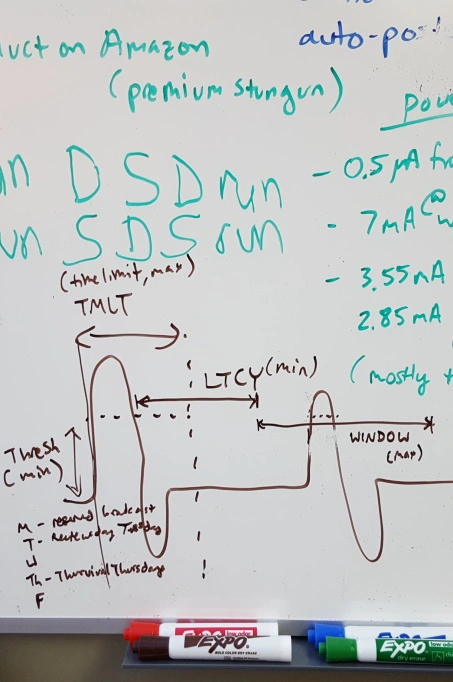 The profile of a double-shake
We want it to trigger during an intentional shake, but not from normal running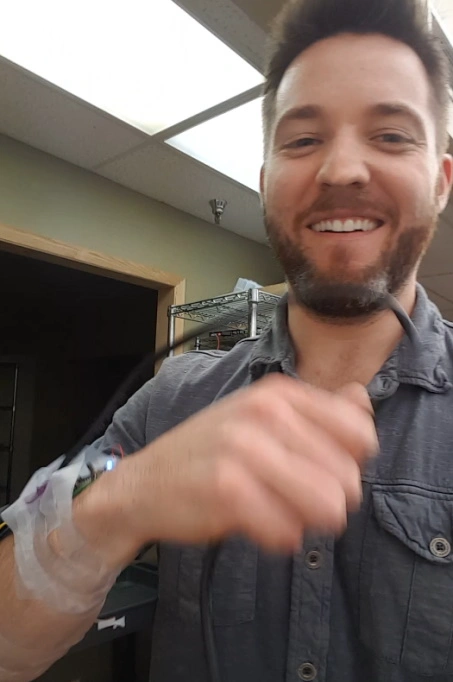 Running in the lab like an idiot
Strapping a wired-in early prototype to my arm and jogging in place to get live readings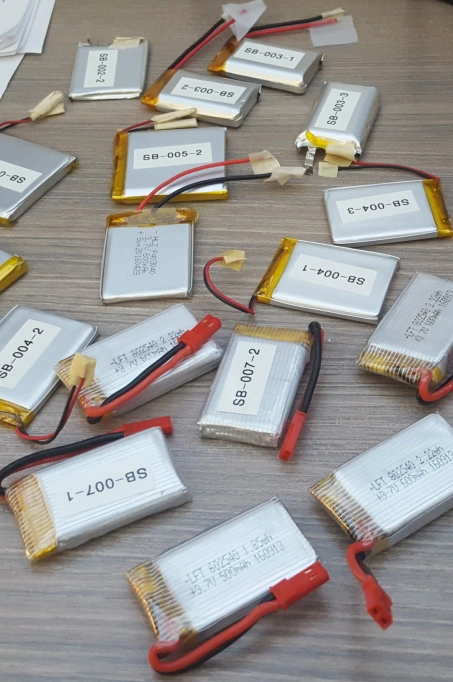 Soooo maaany batteries..
Tested batteries on the bench across dozens of manufacturers (pro tip: manufacturers lie)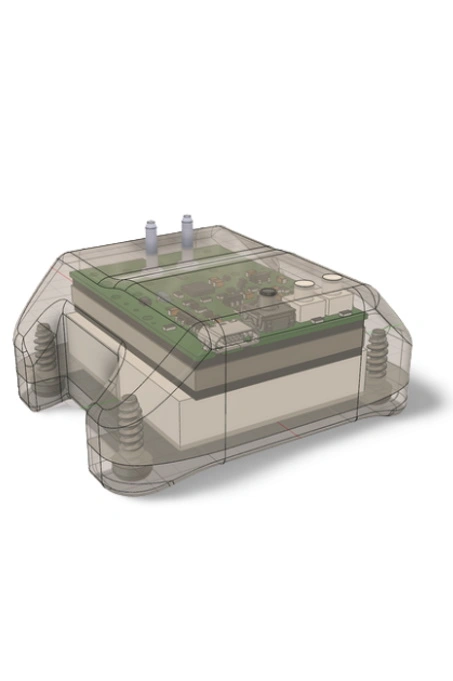 An enclosure rendering
Things always look so much bigger on your screen than when 3D printed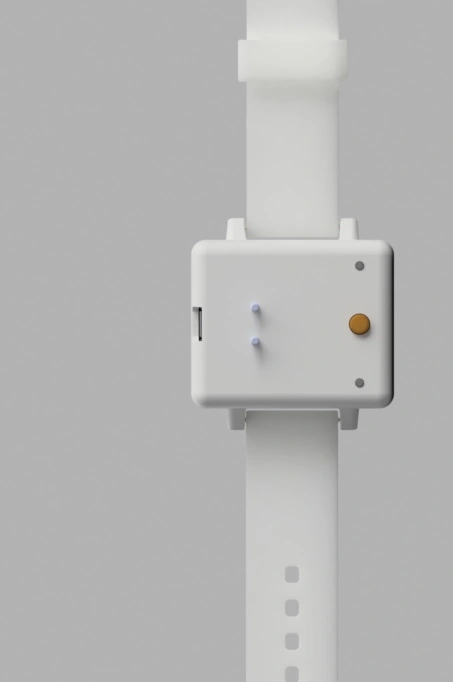 You want renderings? I've got plenty
But who cares, no big deal, I want morrrre!